ILSE HAIDER
go to reference
9.4.-31.5.2013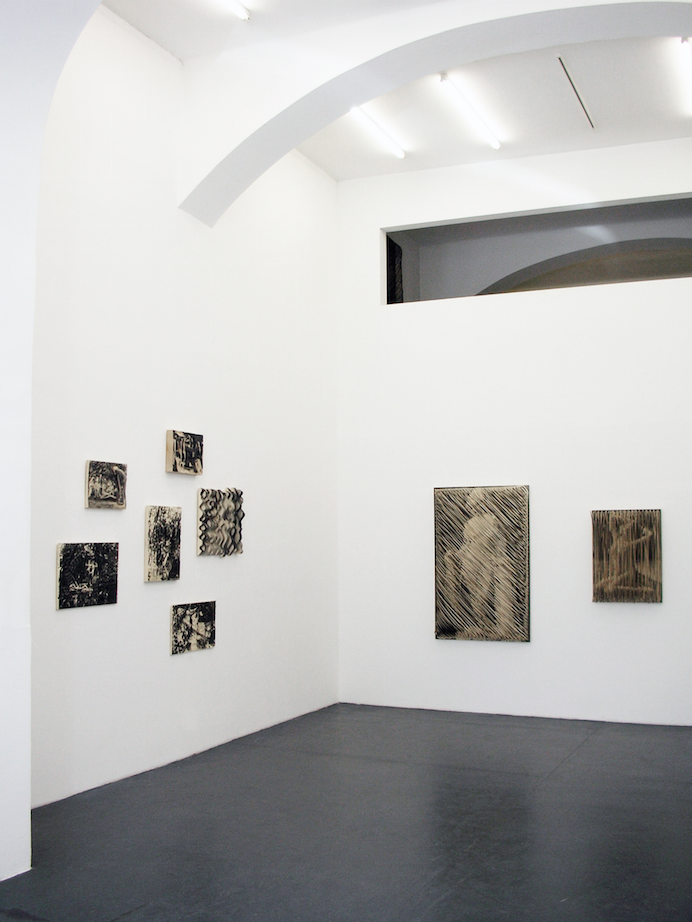 Exhibition view "Go to references" by Ilse Haider (left to right) : from a series of silver fotoemulsion on hand curved wood, 2013, different sizes from 30 x 40 cm to 54 x 60 cm / "Olga Desmond (1890-1964) – Foto: russische Postkarte", 2013, Fotoemulsion auf Holz und Peddigrohr, 140 x 90 x 25 cm / "Mata Hari (1876 -1917) - Foto: Lucien Walery (?)", 2013, Fotoemulsion auf Holz und Peddigrohr, 80 x 60 x 12 cm
Exhibition view "Go to references" by Ilse Haider : "Isadora Duncan (1877-1927) – Foto: The Dover Street Studios", 2013
Fotoemulsion auf Holz und Peddigrohr, 80 x 60 x 12 cm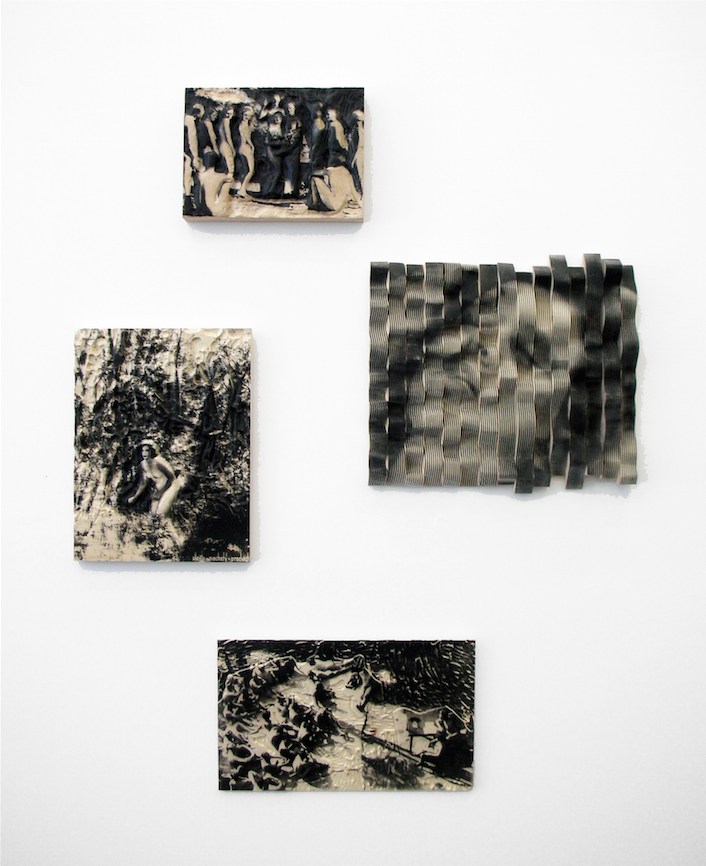 Exhibition view "Go to references" by Ilse Haider (clock wise) : "Nudistische Eheschließung (1935) - Foto: Anonym", 2013, Fotoemulsion auf Holz, 30 x 40 cm / "Hedy Lamarr (1914-2000) - Foto: aus dem Film "Ekstase" (1933) von Gustav Machatý", 2013, Fotoemulsion auf Holz, 52 x 60 cm / "Nackte Zuhörer der 1. Konferenz der Nacktkulturvereine Englands (1934) - Foto: Anonym", 2013, Fotoemulsion auf Holz, 58 x 36 cm / "Hedy Lamarr (1914-2000) - Foto: aus dem Film Ekstase (1933) von Gustav Machatý", 2013, Fotoemulsion auf Holz, 52 x 39,5 cm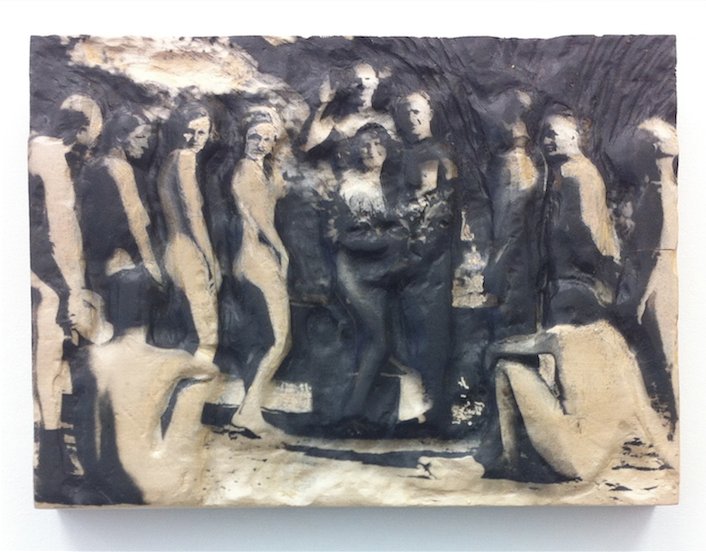 Exhibition view "Go to references" by Ilse Haider : "Nudistische Eheschließung (1935) - Foto: Anonym", 2013, Fotoemulsion auf Holz, 30 x 40 cm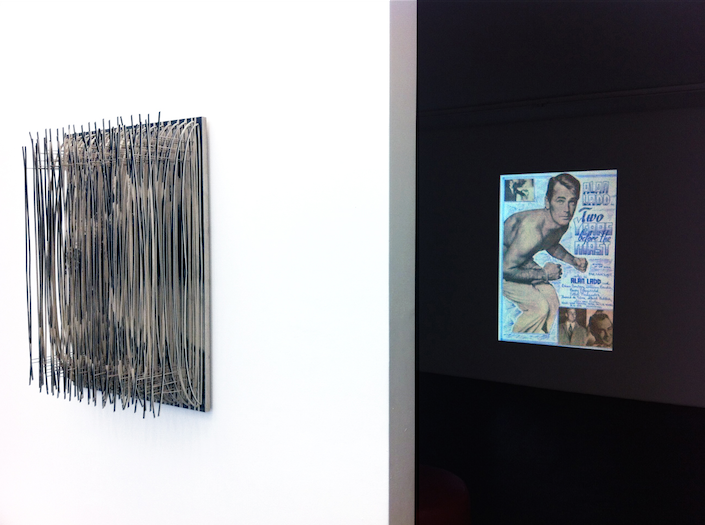 Exhibition view "Go to references" by Ilse Haider (left to right) : "Mata Hari (1876 -1917) - Foto: Lucien Walery (?)", 2013, Fotoemulsion auf Holz und Peddigrohr, 80 x 60 x 12 cm / "Ilse Haider featuring The Unknown Author: The nude body scrapbooks 1945 – 1976", 2013, Video ca. approx. Min.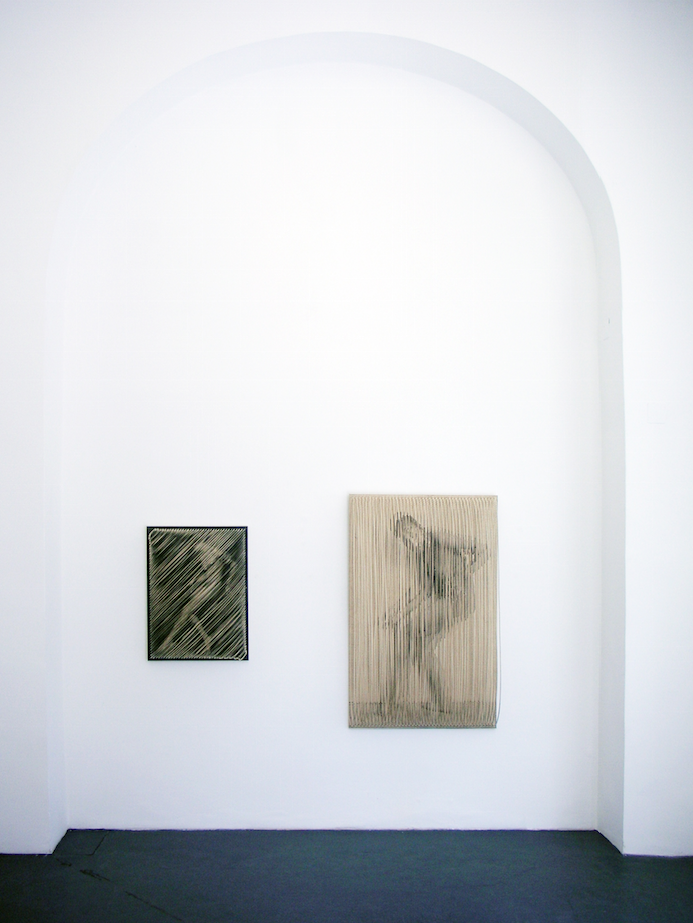 Exhibition view "Go to references" by Ilse Haider (left to right): "Claire Bauroff (1895 - 1984) - Foto: Trude Fleischmann", 2013, Fotoemulsion auf Holz und Peddigrohr, 80 x 60 x 12 cm / "Josephine Baker (1906-1975) – Foto: Paul Colin", 2013, Fotoemulsion auf Holz und Peddigrohr, 140 x 90 x 25 cm
Exhibition view "Go to references" by Ilse Haider : "Olga Desmond (1890-1964) – Foto: russische Postkarte", 2013, Fotoemulsion auf Holz und Peddigrohr, 140 x 90 x 25 cm
ILSE HAIDER
go to reference

After having presented herself and the larger-than-life sculpture Mr. Big at the Museumsquartier in Vienna, the focus of Ilse Haider's exhibition is centered on public nudity and its medial representation. Staging and photographing are superseded by research and selection and references to central subjects of the topic.

By choosing different perspectives on nudity, Ilse Haider addresses that photographs in themselves represent specific contents insofar as they are historically limited. At the same time showing that the processing of such contents can equally form an artistic act. Hence, go to reference also refers to the medium's relation, envisioning its infinite bounty of realities.

In its beginnings, nude photography drew on painting in order to render nudity acceptable just as stagecraft made reference to sculptures of the antiquity in order to make its new topic socially suitable. The stage artists' nude performances were designed as a conscious act. The performer Olga Desmond, a superstar of her times, also inspired literary figures like Kafka. Together with her partner, Adolf Salge, she posed motionlessly imitating antique statues eluding the moral restraints of the times. Ilse Haider transposes a photographic depiction of these performances through her characteristic technique of three-dimensional photography of photo-emulsion on wood. Haider uses classical analogue techniques of exposure and darkroom processing as to reproduce a historical photo. Through the extension of the spatial level she attempts to attribute the presented motive with space and presence. An aspiration that is certainly confronted quickly with its limits and that exposes the medium's inherent melancholy.
Reference in this work also means reference to the personal oeuvre since Haider has used this technique in the beginning to display three-dimensionally images of antique sculptures. By splitting the image in space, the viewer is forced to find the perfect perspective from which the motive can be perceived in its entirety and in its spatial depth. Through this the viewer is practically forced into a keyhole position trying to catch a glimpse of nudity. Voyeurism as the major theme and position is – without a doubt – linked to the medium of film. Hedy Lamarr's representation in the Austrian-Czech production Ecstasy (1933) is regarded as one of the first nude scenes of narrative cinema and as the first depiction of sexual desire beyond pornographic productions which of course could only be divined in the face of the actress.

The depiction on a relief-like background attribute the images with a three dimensionality and liveliness on a direct, haptic level while the presentations on rattan focus on the visual, distanced curiosity. Through this, Haider produces a picture of George Bernard Shaw approaching a group of nudists sitting in the grass and actually making him seem trying to touch the group disbelievingly.

The nudists trace a development on a higher level which had been exemplified by dancers and performers during the 1910's and 1920's: nudity as liberation from a fashion and moral corset. The unclothed body as it was celebrated at the time and photographed by Viennese photo studios of the 1920's (d'Ora/Benda, Trude Fleischmann) for advertisements changed its meaning during fascism from liberation and permissiveness to health and readiness to combat. During the German postwar era the undressed Hildegard Knef in Die Sünderin succeded in becoming the trigger for the moral outrage of a nation that that saw itself as morally corrupt.

This is also the time when a different kind of archive comes into existence that is processed in the video work Ilse Haider Featuring the Unknown Author: The Nude Body in Scrapbooks 1945 – 1976. More than 200 exercise books collaged with clippings from newspapers and movie magazines give an overview of movie- and TV-stars of that era. Increasingly pornographic, the notebooks turned into an archive of medial images of nudity. Ilse Haider acquired the notebooks at the flea market. The identity of the former owner remains in the dark. It can only be assumed that the person had been male. The exposition of these notebooks in the video also makes reference to their function as an archive of images and the primary material for the artist's work.

Herbert Schnepf, 2013
mit freundlicher Unterstützung von IMAGNO BRANDSTÄTTER IMAGES